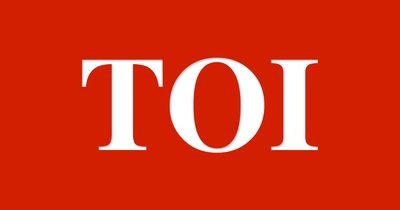 Ludhiana : On a call given by the central trade unions under the 'Save India Day' slogan, various trade unions, including INTUC, AITUC, CTU, CITU held a rally and protest march from Punjabi Bhavan to the mini-secretariat here on Monday. The rally was presided over by Swaran Singh of INTUC, Ramesh Ratan of AITUC, Paramjeet Singh of CTU and Vijay Mishra, general secretary of CTU, who was the main speaker at the rally.
Addressing the gathering at the mini-secretariat, he said that, "With the opening up of some industrial units all workers are not being taken back and only a small percentage was finding their place back in jobs and that also on reduced wages and refusal to pay lockdown period salary. Such denial of employment and pressing for wage reduction have to be unitedly combated. The MSMEs themselves are reporting that 30-35% units may not be in position to start their activities. The unemployment rate is high and job losses continue. Malnutrition will increase, hunger deaths will become a daily reality and there is a real threat of depression resulting in suicides among workers, say eminent scientists and medical experts. All these issues are enraging workers."
He further said that the government not only failed in taking necessary steps to contain the pandemic in time, wasted four precious months, imposed unplanned lockdown at a short notice, bringing in severe miseries to the people, especially the migrant labour, but also failed in taking essential steps for upgrading health system and providing the safety equipment to frontline warriors. It could not recognise the immense services provided by employees of railways, defence, banks, insurance, telecom, postal and other sectors providing essential services during lockdown period. It did not address the problems they faced, it faultered in dealing with the problem of Covid-19 as a law and order issue instead of treating it as a medical emergency. It has caused immense miseries to millions of workers, farmers and other vulnerable sections of the society, whereas the government stood only by the side of the corporates and big business houses.
Various other speakers reiterated their opposition to disinvestment and wholesale privatisation of public sector enterprises, entry of FDI in core sectors up to the tune of 100% in Indian Railways, defence, port and dock, coal, Air India, banks, insurance telecom, power, postal and also in space science and atomic energy, etc. They said other financial sectors were also being targeted for large-scale privatisation even as steps were being taken in favour of corporates to usurp natural resources and business of the country while mouthing the slogan of Aatma-Nirbhar Bharat shamelessly.
They continued that the decision of DA freeze of 48 lakh central government employees and DR freeze of 68 lakh pensioners, which is also having impact on the state government employees, has not been withdrawn despite vehement opposition from government employees and CTUs. Neither the demand of cash transfer of Rs 7,500 to all non-income tax paying persons has been accepted. The government shamelessly withdrew its own order payment of lockdown period wages, no retrenchments and no cut in wages in the Supreme Court when some employers went to court against these orders, they added.
Some of the speakers were of the view that the government was continuing with its arrogant attitude of going ahead with privatisation and sale of PSUs and dangerously liberalizing foreign entry in vital sectors of the economy like defence production from 49% to 74%, along with corporatisation of 41 ordnance factories. The policy of surrendering of sanctioned posts and ban on creation of new jobs in various government departments continues in detriment to young aspirants for jobs. On the top of it the continuous price rise of essential commodities are adding to the miseries of common man.
"A government which has no respect and concern towards the rights and basic survival entitlements of workers and the people does not deserve any cooperation. We the workers/employees and trade unions need to do everything possible to be in solidarity with each other, unitedly face the disease while taking all precautions necessary, stand with each other to defend our rights of union, collective bargaining, decent working condition, wages and future securities, etc. This government has demonstrated cruel insensitivity to the basic human needs of the workers and people.
Those who addressed the rally include comrades D P Maur, Jagdish Chand, Vijay Kumar, Charan Sarabha, M S Bhatia, Chamkaur Singh, Taarsem Jodhan, Prof Jaipal Singh, gulzar Goria, Jeet Kaur Daad,Gujit Singh Jagpal, Manpreet Kaur, Swaranjeeet Kaur, Master Firoze, Kaur Chand, Balveer Kaur Gill and Sarabjeet Sarhali.
FacebookTwitterLinkedinEMail