With the lockdown putting restrictions on physical activities and practical assignments, academies and institutions have resorted to the online medium to reach out to the students and ensure that they get a hint of practical know-how even while staying at home.
Ramesh Sippy
Academy of Cinema and Entertainment (RSACE) has been making diligent efforts to give their students a platform to engage and interact with the industry's most valued professionals.
RSACE along Ramesh Sippy Entertainment (RSE) hosts a virtual chat show called Insider Talk where veteran actress, Kiran Joneja, who is also the Managing Director of the academy speaks with various industry professionals; directors, writers, producers, music composers, fitness trainers, mental health practitioners and more to prepare the students of RSACE and other aspirants of the Indian film and entertainment industry for a bright future ahead in this dynamic field.
A recent session on Insider Talks featured Actor, Writer and Director from the Indian film and cinema fraternity, Umesh Shukla. "My journey started back in school, which is why I'm always eager to speak with students and guide them because I understand how the young passion burns and what potential it could carry." Said Umesh Shukla
Umesh Shukla's very first project was as a backstage artist in a play, moving from there he started working as an assistant to Paresh Rawal in his plays where he would play small characters here and there until one day where he was asked to play the lead in a play which was an adaptation of the classic thriller Psycho. "I came from a vernacular medium so playing Anthony Perkin's part seemed almost impossible for me as I wasn't fluent in English. But Paresh Bhai was adamant that I do the character. So I read the book the movie was based on, watched the movie over and over again and perfected my role. I put my all into that character and I think that is where my career in the industry took off as well."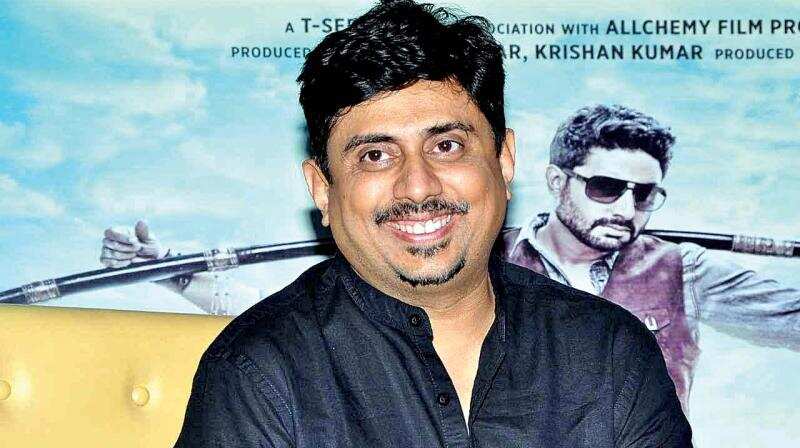 Kiran Joneja who stays in frequent touch with students at RSACE spoke about how crucial issues and concepts can be touched upon in an extremely interesting manner through the art of cinema. "There are so many issues social, politician, emotional that can be talked about through the magic of cinema. I would definitely want my students to make pathbreaking art which sends out the messages the world needs to hear." Umesh Shukla has directed the satirical comedy-drama Oh My God starring Paresh Rawal and Akshay Kumar and 102 Not Out starring Amitabh Bachchan and Rishi Kapoor which are both movies that touch upon interesting concepts and unique messages.
Several courses have now been made available in a formal training module for acting, directing, film-making and more as compared to earlier when there were barely any courses along these lines. "My kid is privileged, I would say because he got himself a degree in this field. During my time we did not have courses as such that would teach us the art and help understand the technicalities. Aspirants that now get themselves trained are prepared for the challenges that the field would throw at them. The right kind of guidance and mentorship definitely helps them take a bigger leap once they set foot into the industry. I would commend RSACE for providing passionate individuals with the wonderful opportunity of learning and growing under the supervision of industry experts and bringing them so close to their field of work by bringing." Said the director.
Umesh Shukla's new project Aankh Micholi featuring Abhimanyu Dassani and Mrunal Thakur along with several other Bollywood celebrities will be releasing this year. Abhimanyu was also mentored by the RSACE team. Speaking about his passion for cinema, Kiran Joneja said, "Abhimanyu used to come to the office, extremely willing to learn. Even though he was to pursue acting, he was keen on understanding direction and other technicalities that followed. That's exactly what we look for in a potential student, that burning passion, the willingness to absorb and learn as much every aspect of the art."
Umesh Shukla spoke about his entire journey right from being an assistant to an actor, a writer and also a director in the film industry.