Indoensian President Joko "Jokowi" Widodo recently requested Fintech firms in the country to adopt good governance practices and become more accountable so that they can reduce the risks associated with rapid tech developments in the financial services sector.
President Widodo noted during the recently-held Indonesia Fintech Summit 2020 that financial technology services providers must remain wary of the potentially serious security risks – which includes threats involving cybercrime, misinformation, transactional errors and the misuse of customer data. Widodo cautioned that these activities could have a negative impact on Indonesia's fast-growing Fintech economy.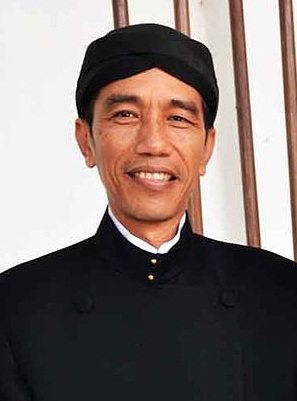 President Widodo remarked:
"Fintech players should implement good governance and accountability to mitigate those risks." 
He added that proper governance is required because the Indonesian non-bank sector is not as tightly regulated as the country's banking industry.
He continued:
"This way, [with good governance, Fintech firms] can provide secure services to customers and make great contributions to micro, small and medium enterprises [MSMEs] as well as the national economy."
The National Cyber and Encryption Agency (BSSN) in Indonesia has reported that the country saw numerous cyberattacks during the first four months of 2020. During March of this year, when awareness about COVID-19 pandemic increased globally, the BSSN reported the highest daily average in cyberattacks.
As reported by the Jakarta Post, digital or online marketplaces and Fintech service providers in Indonesia have suffered from several different data breaches in 2020. Cermati.com, a local Fintech aggregator service,  experienced a security breach that led to the leak of nearly 3 million user records (in late October 2020) that were reportedly sold online for around $2,200.
Cermati.com is notably the second Indonesian Fintech service provider to suffer from a data breach in 2020. The data of approximately 900,000 Kreditplus customers was also compromised in August of this year.
The Financial Services Authority (OJK), the nation's financial regulator, has been asking the House of Representatives to finalize its plans regarding the personal data and protection bill. The legislation might introduce rules that could help prevent these damaging security breaches,  according to Chairperson Wimboh Santoso.
Although Indonesia's financial technology sector is experiencing many challenges, the nation's governments still wants Fintechs to work on financial inclusion projects. The goal is to get around 90% of residents in the country to use modern financial services by 2024.
The nation's financial inclusion rate last year stood at 76%, which is significantly lower than the average rate of other Southeast Asian countries such as Singapore (98%), Malaysia (85%) and Thailand (82%).
As reported recently, ride-hailing service Grab, which has diversified its business and includes Grab Financial Services, has led a $100 million Series B investment round in Indonesia-based e-money institution LinkAja.
Indonesia's social security program provider, KMSB, had partnered with Logiq to offer microlending services to local residents.
Southeast Asia, which includes leading economies like Indonesia, has emerged as a Fintech hotspot with a CAGR of 55% in equity funding, according to a new report.