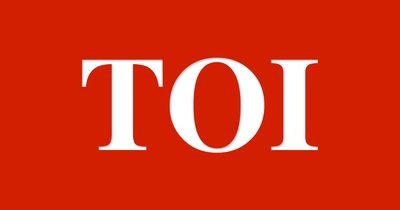 Nagpur: India is at a stage of growth with respect to the startup industry. It is the next big thing as we have the necessary capital, entrepreneurs are coming on board and the government is supporting the startup ecosystem, said Venture Catalysts' managing partner CA Poonam Khandelwal on Friday. She was the speaker for the webinar on 'Startup investment as an emerging asset class with angel investor funding concept', organized by the Chamber of Small Industry Associations (COSIA) Vidarbha Chapter.
On how India is shaping as an economy and becoming the world's most dynamic ecosystem, Khandelwal said, "Though Covid19 impacted the entire world, the startup ecosystem in India was lucky enough to get good companies coming out of these tough times. In 2020, India brought up 11 unicorns, startup companies with a value of over $1 billion, which was higher than China."
Regarding investments, she said, "Beyond Jio, Reliance Industries has been extensively acquiring startups. Instead of building their own business, big companies acquire one in a similar domain by investing in those projects. This is because everyone wants to expand and diversify their businesses and add new verticals."
Khandelwal went on to explain the concepts of angel investors, asset class, challenges in angel investing, capital risk, evaluating a startup, etc.
In his opening remarks, COSIA Vidarbha chairman Mayank Shukla said, "The year 2020 was a turmoil for everyone. We should step into 2021 with new hope of prosperity and happiness. The topic of the seminar is novel as a startup itself is a new concept. The startup space is bubbling with new ideas and innovations. But they need funds which can be procured from angel investors."
At the outset, COSIA Vidarbha vice chairman Julfesh Shah shed light on the various seminars on MSMEs, bank funding, etc which were held earlier. "Prime Minister Narendra Modi has brought the concept of startups to the fore. As a result, innovators, who are interested in entrepreneurship, have been gaining ground. The coming generation is enthusiastic, skilled, knowledgeable and have the ability to come up with innovative concepts. They face a major challenge in investment or funding. This seminar aims to guide such entrepreneurs on how to acquire angel investors and venture capitalists for their projects."
COSIA Vidarbha core member Pranav Ambaselkar was the programme coordinator. The session was followed by an interactive QnA session.
FacebookTwitterLinkedinEMail