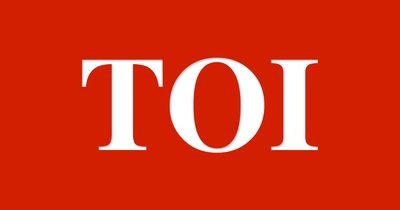 New Delhi: Two people, who were running a fake firm and duping others by offering them higher returns on fixed deposits, were arrested on Monday.
The accused would target people living in slums and JJ colonies, offering them higher interest on smaller deposits. So far, 30 people living at a camp near Meharchand Market have approached the cops alleging that they were duped.
According to the police, the accused would visit various slum areas and ask people to deposit Rs 100 per day for one year, assuring them a return with 15% interest. They were identified as Sudhir Prakash Sharma (40) and Naveen Sachdeva (48). The duo ran an illegal finance company — Sachdeva Group — from 2013 and operated from a house in Kalkaji without any permission.
"The men would visit various slums and lure the public to open fixed deposits with them. On an investment of Rs 100 per day for a period of one year, the public was assured an amount of Rs 41,400 after 12 months. Initially they returned the maturity amount to win their trust, and more people started investing in their schemes," said DCP (South) Atul Thakur.
On Saturday, one Zahira Khatoon, a resident of Harijan Camp in Meharchand Market, along with other women of the area approached the cops at Lodhi Colony police station claiming that they were duped. The women sold corn at India Gate and had saved the money over a long period of time.
Sudhir, who was roaming in the area convincing residents to invest, was nabbed by the cops.
FacebookTwitterLinkedinEMail