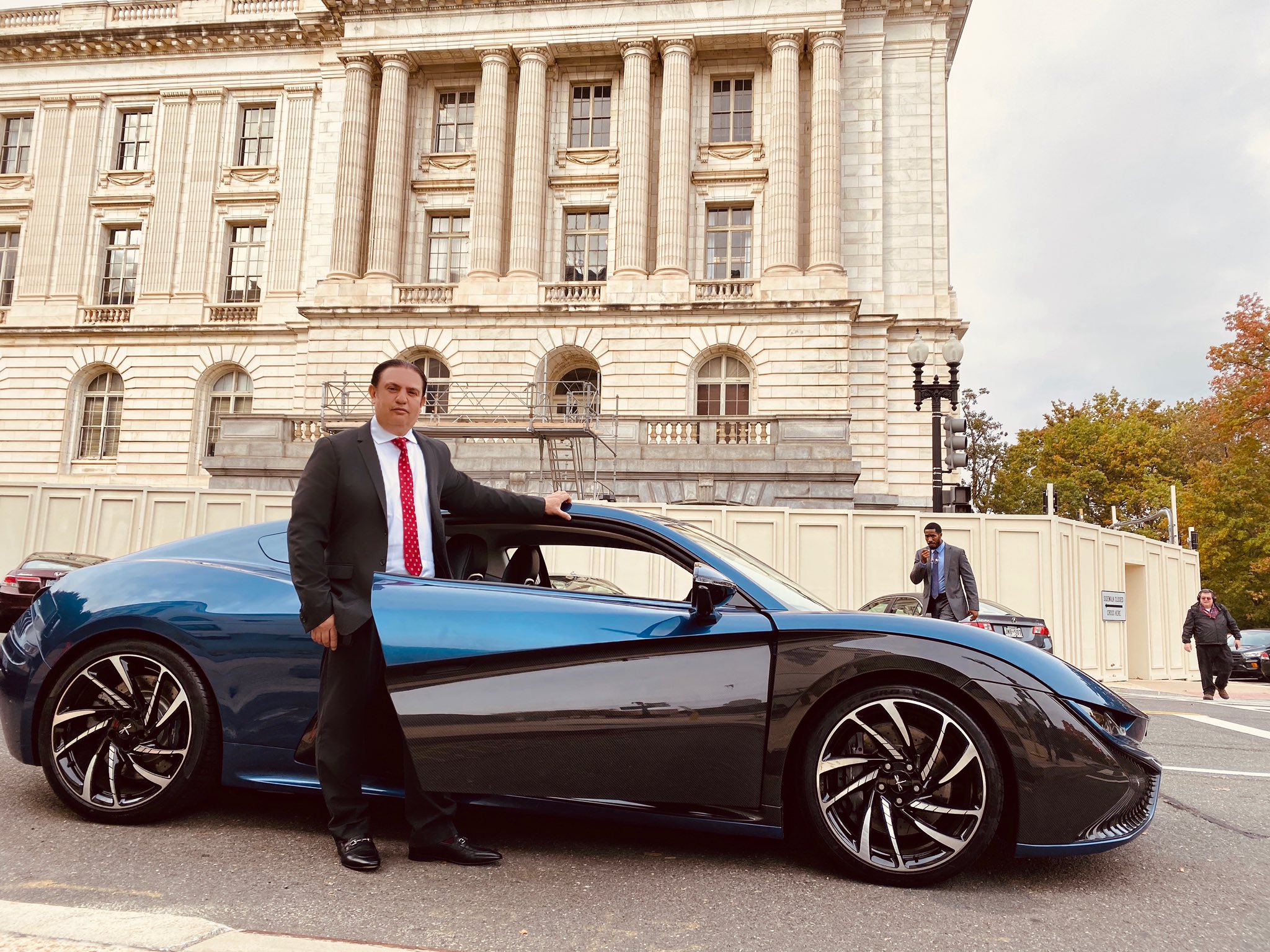 David Michery
The automotive industry is radically changing to meet global carbon emission reduction targets. At the same time, it needs technologies capable of improving urban mobility. The increasing urbanization rate indicates that there will be 2.5 billion more people in large cities by 2050. Therefore, electric or hybrid vehicles and cars must gradually replace those powered by fossil fuels, a phenomenon we call electromobility.
Fortunately, we have innovative leaders like Elon Musk and David Michery who want to disrupt the industry with automobile electrification. Electrification is the way to reach more ecological and emission-free mobility. However, there are still many years left for the energy transition to fully complete. Today, diesel and gasoline are still the most widely used fuels. Therefore, driving is still, for the most part, synonymous with consuming energy and expelling polluting gases. In such a scenario, David Michery – the CEO of Mullen Technologies – took a bold step towards vehicle electrification. This transformation of the market towards electric could reshuffle the cards of the automobile industry.
David Michery, a former music producer, collaborated with a Chinese car manufacturing company to bring a revolutionary electric car design to the US market. His Company, Mullen Technologies, is a US-based eco-friendly car and clean transportation manufacturer.
David has an inspiring history of career success, and experts expect a big launch for his new automobile designs. Many critics are calling him the next Elon Musk. David was born and raised in California, and he studied at Garfield High School. During his teenage years, he pursued his music career as a producer. His dedication and passion earned him several gold and platinum records. With a striking success in the music industry, David went one step ahead.
In 2012, his career took a striking turn as he entered the automobile industry. David started an eco-friendly car and clean transportation business. In 2012, he purchased Mullen Motors from Arthur Allen, a Vietnam veteran, and West Point graduate. He then re-branded the company and founded Mullen Technologies in Southern California in 2014. David's company claim that their electric cars are more efficient than Tesla.
David unveiled his plans for Dragonfly K50, which is a unique and unprecedented sportscar in the market. He showcased the vehicle first in New York in 2019. According to news reports, David is working relentlessly to launch Dragonfly K50 in 2022. He has partnered with a Chinese automaker called Qiantu Motors to make it available for everyone across the United States.
The company has set up a 1.3 million square feet facility for research, development, and manufacturing in Washington through this partnership. David aims to assemble cars locally in the US. The facility is gearing up to release a small-sized SUV called MX-05 next year in the US market.
David recently announced his plans with the company and introduced two more variants called MX-03 and MX-07. Both variants will be locally assembled and sold in the US market by 2021. David claims that both car variants will have enough battery power to cover a 600 miles distance in a single full battery cycle. David's company has grown tremendously this year. Moreover, he is set to become a fierce competition for TESLA in the electric vehicle segment for the coming years.
David is also looking at mergers to grow his businesses. Industry experts predict that his approach will challenge many industry giants. Net Element Inc. also showed an intent to merge with David's Mullen Technologies. David agreed to the merger. According to the merger deal, Mullen Technologies will receive the majority of financing and leverage stock. David will also chair the management team of Net Element Inc. The company is among the top-five active stockholder companies in the lithium-ion market segment. According to a report, the lithium-ion battery market will become a $70 billion industry by 2025.
To this day, David had been with nine companies throughout his entire career. Seven out of nine are currently active, while two are dormant. The most interesting part is that David made electric cars accessible to every customer segment, something that Tesla couldn't do. Will David live up to his ambitious plans, and do we have a TESLA competitor in the market? We will probably have to wait and see what the future has in store for electric car lovers.