ONONDAGA COUNTY, N.Y. (WSYR-TV) — On Tuesday, Amazon announced a $1.75 million donation to support the new STEAM school being built by the City of Syracuse and Onondaga County.
The money will be used for robotics and computer science programs, once the state pays for the construction of the building.
The new STEAM school is expected to open fall of 2022 in the former Central Tech High School building in downtown Syracuse. 
Syracuse Mayor Ben Walsh says the donation will help STEAM students succeed in their careers.
"We have jobs being created by companies like Amazon that increasingly require a different skill set than we're used to teaching in schools or in the trades. So we have to modify our approach to make sure that we're preparing people in our community, particularly young people, for the jobs of the new economy," Walsh said.
The Amazon distribution center coming to Clay is expected to provide at least 1,000  jobs to the area.
AMAZON ANNOUNCEMENT: @CEJRyanMcMahon just announced that @amazon will be donating 1.75 million dollars to robotics and computer science improvements to the Syracuse City School District STEAM school.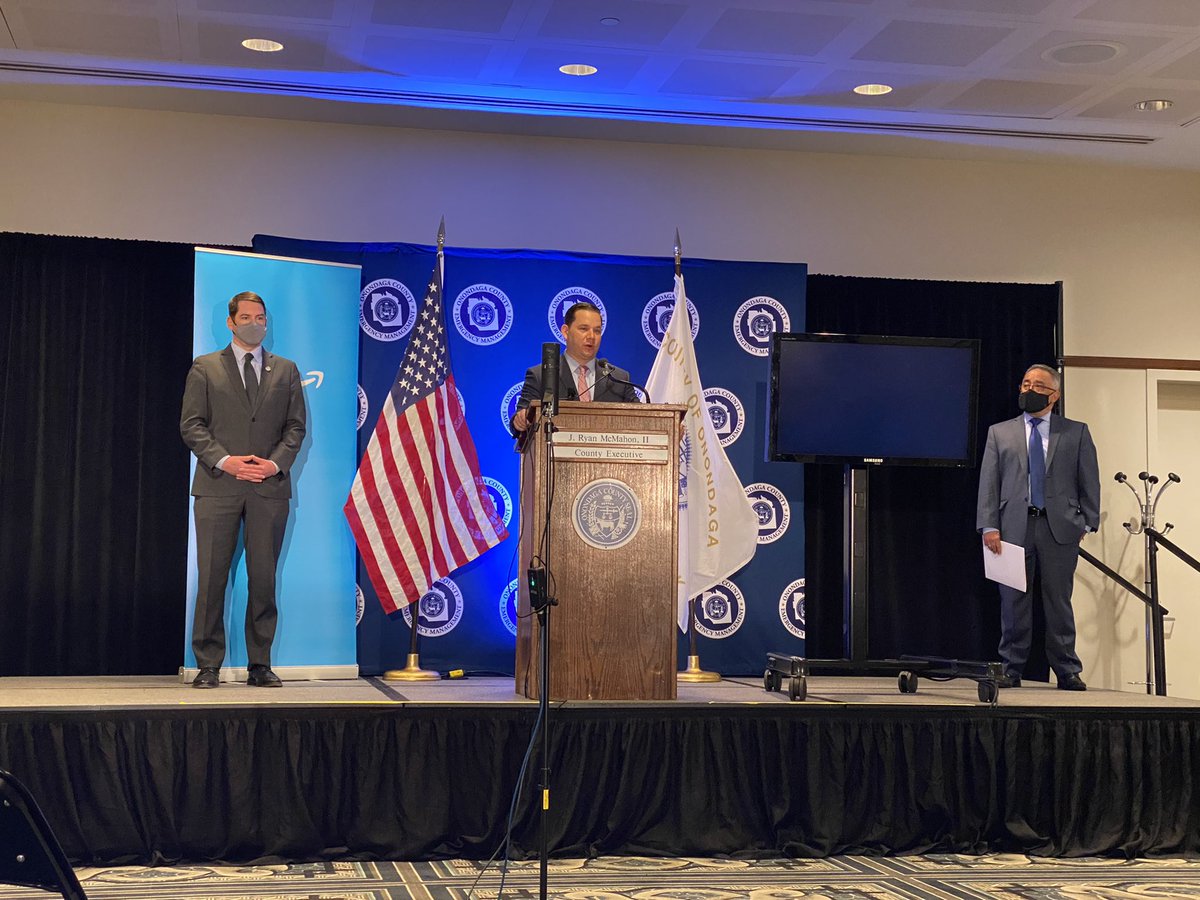 Here it is…the check for $1.75 million!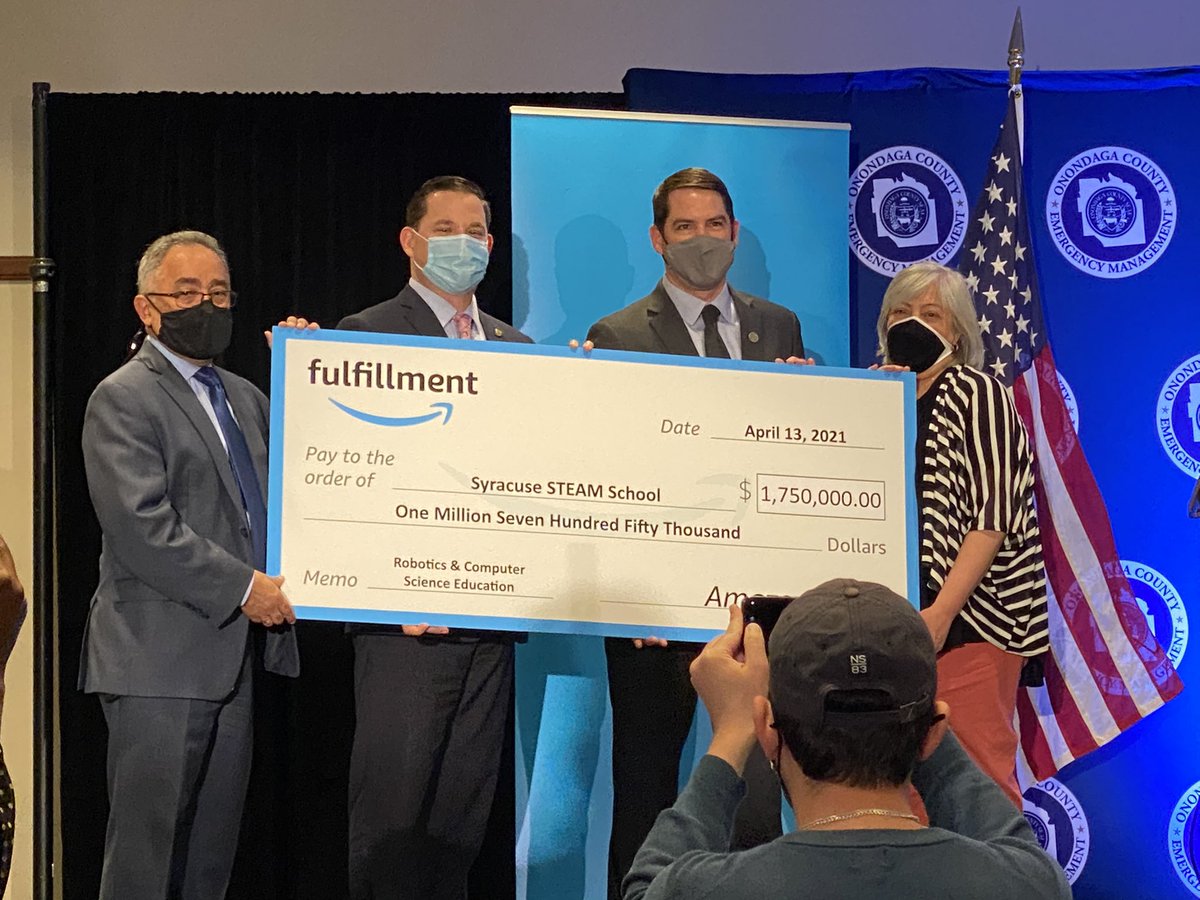 Originally tweeted by 𝐀𝐝𝐫𝐢𝐞𝐧𝐧𝐞 𝐒𝐦𝐢𝐭𝐡 (@AdrienneSmithTV) on April 13, 2021.
Click the player below to watch the entire event: