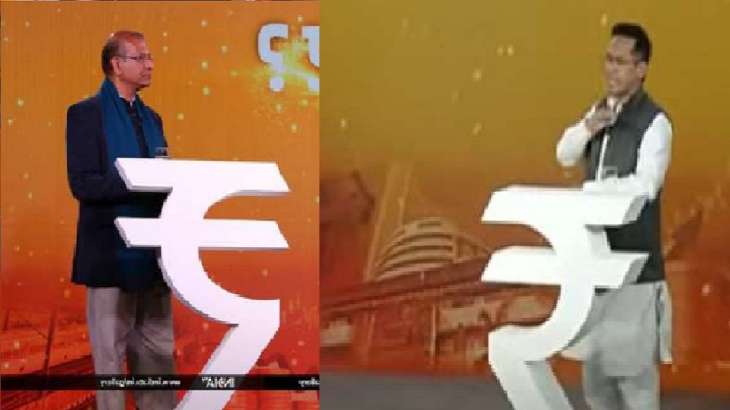 Samvaad Budget 2023: Congress MP Gaurav Gogoi and former Union Minister and BJP leader Jayanta Sinha on Friday spoke in detail on the Budget 2023 at 'India TV Samvaad Budget 2023'. Both the members of Parliament put the perspective of their respective parties on the Budget 2023 which was presented in the Parliament by Finance Minister Nirmala Sitharman on February 1.
Adani row & politics
Congress' attack
On the ongoing Adani Group row, Congress MP Gaurav Gogoi reiterated his party's demand for a joint parliamentary committee (JPC) probe into the matter. He said that they are not concerned with the ups and downs of any private company but the issue is related to LIC and SBI's participation in FPO of Adani Group.
"When many questions were already being raised about the economy, then who put pressure on LIC and SBI. When no mutual fund had invested in Adani Group then why did LIC and SBI have to," he asked.
He asserted, let the probe be conducted to ascertain the truth.
BJP's defend
Former MoS finance ministry Jayant Sinha said there is no system risk in financial system. Sinha, while responding to the Opposition's charge on Adani issue, said the finance minister has already spoken on the matter. She said that there is no systemic risk and all exposures are under control, he added.
Samvaad 2023 LIVE- WATCH top Union Ministers, Opposition leaders decode Budget
Latest Business News