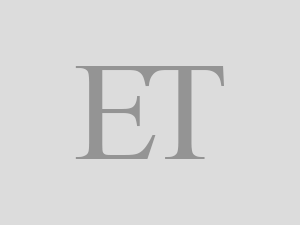 Several high-profile investment bankers opted to stay out of the dealmaking business to join more strategic roles in the last 12-18 months, despite record M&A volumes and a frenzy IPO year that resulted in record fee collection for dealmakers.
The move was more evident in the pharma sector, where the pandemic opened up a plethora of consolidation and fundraising opportunities.
More than a dozen top bankers moved to strategic and M&A roles in pharmaceutical companies, spearheading mergers and acquisition as well as fundraising plans. They included Nitin Tandon, who joined as head business development, Asia Pacific, at Johnson & Johnson from Credit Suisse. Moelis & Co's Ashish Mukkirwar joined Glenmark to head its strategy and M&A team, while very recently, a prolific pharmaceuticals banker at O3 Capital, Gawir Baig, moved to play the role of chief financial officer at Anthem Biosciences, a drug discovery platform in which True North recently invested. V Krishnakumar was another high-profile move; he left EY after a long tenure of consistent healthcare M&A closures to join Eris Life Sciences as its chief operating officer.

"Pharma is seeing a lot of M&A and fundraise activity, leading to demand for I-banking talent in these companies," said Anshul Lodha, regional director at recruitment firm Page Group. "I-bankers are also keen to switch to the corporate side to get more well-rounded exposure than just fundraising. They get actively involved in the operational side of business with corporates which is a great role enhancement for them," Lodha said.
"At the same time, a lot of bankers don't see deal making as a long-term sustainable career option due to hectic lifestyle, number pressure, etc. Corporates become a logical long term sustainable career option for them."
Improving healthcare infrastructure, increasing per capita income, higher government spending and positive policy changes are expected to help bring larger investments into the Indian pharma and healthcare space. Companies with excess cash reserves often pursue M&A as a growth driver.
"Being a part of a corporate M&A team vis-a-vis an M&A banker, there is a lot more business depth and thoughtfulness," said Rahul Saikia, head of global M&A & strategy at Rising Pharmaceuticals, which recently partnered with private fund HIG Capital.
Saikia started his career at Pfizer's strategy & business development team and spent nearly two decades as an investment banker across ANZ Investment Bank, SSKI, PwC, Standard Chartered and ENAM before returning to the pharmaceuticals industry.
"As an internal M&A professional, there is a lot which goes into understanding enough of these disparate parts to be able to put together a sound strategic rationale for the buy case, get the pricing right, structure efficiently, put in the necessary risk allocation framework in the legal documentation process," he said.