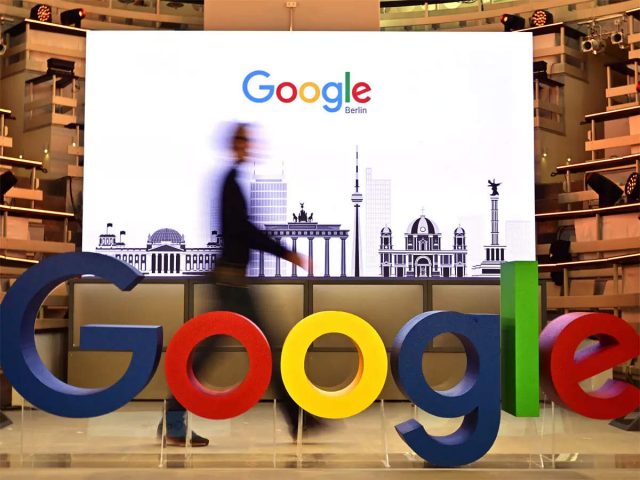 India's competition regulator, which is investigating Google's alleged abuse of its dominance in mobile app distribution, will now ask app developers how Play Store commissions and fees affect their income. A source told us the Competition Commission of India is expected to pass its order by the end of next month.
Also in this letter:
BigBasket tests group buying of groceries in small towns
Kotak Mahindra Bank to sue BharatPe's Ashneer Grover
RBI now has a full-fledged fintech department
---
CCI to seek details on Google's payment policy from app makers
India's competition regulator will seek a detailed report from app developers on the impact Google's payment policy has on their balance sheets, two people with knowledge of the matter told us. It will also ask them to suggest alternative payment mechanisms if possible.
Catch up quick: The CCI is investigating Google for alleged unfair business practices with respect to its Play Store payment system. Indian app developers have raised concerns over the hefty commissions Google charges for paid apps, subscriptions and in-app purchases on the Play Store.
Google had last month pushed the date for Indian app developers to integrate with its Play Store billing system from March 31 to October 31 this year.
What's next? "We are in the process of gathering information from app developers on how Google's upcoming policy would impact them. And any modifications in the payment policy could be worked out," said one of the persons, adding that the CCI is expected to pass its order by the end of February.
Setting a precedent: The CCI wants to conclude the Google case before dealing with the one involving Apple as it feels both relate to the "same conduct" and the "same developer community" opposing the companies' practices.
"The Google payment policy case will set the precedent for Apple, and investigations in the former will make a lot of things clearer about policies of these platforms," a senior official aware of the plan told ET. "Once the order in Google is out, we can draw parallels and concluding the Apple case will be easier and faster."
Apple responded to the allegations against it by saying it was not a dominant player in India and held just a 0-5% market share and asked CCI to drop the case on these grounds. But the CCI believes this argument doesn't hold merit as the investigation is about anti-competitive activities, another person familiar with the two cases told us.
---
BigBasket tests grocery group buying in Tier-IV India
BigBasket has started testing a group buying model for delivering groceries in Tier IV towns, people briefed on the matter told us.
The move comes amid growing competition in the category. Flipkart, Meesho, DealShare and Udaan have all been making aggressive moves in this space as they look to widen their customer base and cater to value-conscious users.
China template: Asked about BigBasket's latest experiment, Arpit Mathur, partner at consulting firm Kearney, said, "Everyone looks at China as a developed online grocery market. There, online grocery comprises 15-20% of overall grocery retail. That itself has four or five different models. BigBasket is an out-and-out grocery player. They would want to have an offering for all types of buyers."
Pioneered by Pinduoduo, group buying of groceries online took off in China's small towns before catching on in larger cities.
Horses for courses: In big cities, BigBasket is expanding into express deliveries (10-20 minute deliveries), which have emerged as a convenient way for customers to buy groceries amid the pandemic. It is also said to be playing a crucial role in Tata Digital's 'super app' plan, as we previously reported.
The competition: All of BigBasket's big rivals have launched services to tap users beyond the metros.
Flipkart recently added groceries to its social commerce app Shopsy.
Meesho has told ET it would double down on the category through Farmiso.
Startups such as DealShare and Udaan (through Price Company) are other leading etailers experimenting with group buying of groceries and other essentials in small towns.
Tweet of the day
---
Kotak Bank to take legal action against BharatPe's Ashneer Grover
BharatPe's cofounder and MD Ashneer Grover
Kotak Mahindra Bank told us it plans to take legal action against Ashneer Grover, cofounder and managing director of BharatPe, and his wife Madhuri Grover.
Catch up quick: It emerged on Sunday that the Grovers had sent a legal notice to the bank on October 31 for failing to provide financing in Nykaa's initial public offering (IPO). ET has seen the copy of the notice.
Bank's response: Responding to our queries on Sunday, Kotak Mahindra Bank said it would take "appropriate legal action" against Grover on the matter. "This notice was received by us and was replied to appropriately at the time, including placing on record our objections to inappropriate language used by Mr. Grover," the bank said, adding that there was no breach or violation by the Kotak Group "in any manner whatsoever".
Grover said he had no comment.
Legal notice: "To the shock and surprise of our clients, on October 28, 2021, after having repeatedly assured our clients that the shares of FSN (Nykaa's parent firm) would be allotted to them, Kotak informed our clients that it would not be able to provide financing for the Nykaa IPO," Grover's legal team wrote to Kotak Mahindra Bank in October.
Expletive-ridden rant: The entire controversy came to light after a recording of a phone conversation between Grover and a Kotak Mahindra Bank employee was posted online. In it, Grover could be heard abusing and threatening the employee after missing out on Nykaa's IPO. He received severe backlash from the wider startup community for his alleged conduct and language.
Soon after the leak, Grover took to Twitter, calling the audio clip fake. The bank had until now refrained from commenting on the matter but its statement suggests it believes the recording to be genuine. ET has not been able to independently verify its authenticity.
---
BFSI helps Indian IT firms ace digitisation race
Banking, financial services and insurance (BFSI) continues to be the top performing vertical helping Indian IT service providers differentiate their offerings.
Globally, Accenture leads the BFSI solution space, followed closely by Tata Consultancy Services and Infosys, said analysts, although IBM spin-off Kyndryl Inc. and midcap Indian IT service providers are likely to be close contenders.
Among Tier I Indian IT services firms, TCS has over 40% BFSI revenue share followed by Infosys, HCL Technologies, Wipro and Tech Mahindra, according to HDFC Securities.
Evergreen business: Financial services comprise 25-35% of segmental revenue for most of these companies. The large-scale push for digital transformation has created more opportunities for domestic IT services firms. According to HFS Research CEO Phil Fersht, the top five leaders in banking and financial services are Infosys, TCS, Accenture, Wipro, and HCL Technologies.
---
RBI now has a full-fledged fintech department
The Reserve Bank of India has set up a fintech department to keep track of the rapidly evolving financial technology landscape in the country.
Details: The banking regulator, in an internal circular, stated that it decided to set up the department to focus on and facilitate innovation in the fintech space.
"Accordingly, a new department has been created with effect from January 4, 2022, by subsuming the fintech division of DPSS, CO," the circular stated. "The department will not only promote innovation in the sector, but also identify challenges and opportunities associated with it and address them in a timely manner."
Apart from identifying challenges and opportunities, the RBI's new fintech department will provide a framework for further research on the subject that could aid policy interventions by the central bank, as per the circular.
"Accordingly, if matters related to the facilitation of constructive innovations and incubations in the fintech sector, which may have wider implications for the financial sector/markets and falling under the purview of the Bank, will be dealt with by the fintech department."
The central bank had set up a financial technology unit in 2018.
---
Koo to soon get WhatsApp-like groups, CEO says
Koo CEO Aprameya Radhakrishna
The Koo app, India's answer to Twitter, plans to introduce "WhatsApp Group-like experiences" on its platform for users with common interests, its CEO has said.
The social media firm is looking for people from diverse backgrounds—journalists, former bureaucrats, etc.—to establish an advisory board to "handle" a few situations around hate speech or freedom of speech that might come up every year.
"For instance, if someone says something, and half of the population thinks it's hate speech while the other half thinks it's freedom of speech, what do you do?" said Koo CEO Aprameya Radhakrishna. "We are aiming to build an advisory board that's extremely diverse in terms of experience. It could have ex-bureaucrats, journalists, or somebody from arts background."
He said the company is trying to make sure that its algorithms get better at identifying new phrases as it keeps adding new languages.
---
Other Top Stories By Our Reporters
The metamorphosis of Meta Platforms: Meta Platforms, formerly Facebook, is readying to make a big, generational impact in India through a family of apps across every major online category despite facing increased competition from niche Indian startups. (read more)
In conversation with Meta India's Ajit Mohan: Meta Platforms has placed multiple bets on India through its family of apps and thinks the country will play a big role in shaping the future of the metaverse, he says. (read more)
Amazon, Flipkart to advance Republic Day sale events: A longer-than-usual sales period is also expected this year since business after Diwali has been lower than the previous year. Also, the marketplaces sense a bigger opportunity as rising infections are affecting sales of brick-and-mortar retailers, executives said. (read more)
---
Global Picks We Are Reading
■ Google will spend 2022 trying to match Apple's ecosystem (The Verge)
■ Why Tesla soared as other carmakers struggled (NYT)
■ EV race heats up as Detroit makes its move (WSJ)
Today's ETtech Morning Dispatch was curated by Zaheer Merchant in Mumbai. Graphics and illustrations by Rahul Awasthi.