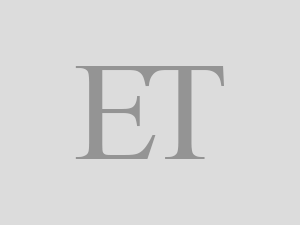 Those who turn Covid positive right before the precautionary dose will have to wait for three months to get the vaccine, people in the government told ET.
"If they are Covid positive right now, they will have to wait for three months to become eligible to get the precautionary dose," a government official said. According to the health ministry, the third or precautionary dose, will be given to eligible beneficiaries after the completion of nine months ( 39 weeks) from the date of administration of the second dose.
From January 10 healthcare workers, front line workers and persons aged 60 years and above with co-morbid conditions will be eligible for the precautionary dose.

The ministry said there is no need for new registration. People who have taken two doses of Covid-19 vaccine can directly take an appointment or walk-in to any vaccination centre.
The eligibility of beneficiaries will be based on the date of administration of the second dose as recorded in the Co-WIN system. When the precautionary dose is due, the Co-WIN system will send SMS to such recipients to remind them to take it, as it happened during the two primary doses. The "precautionary" vaccine dose will be the same as that of the first two doses, the government said on Wednesday.
"Those who have received Covaxin will receive Covaxin, those who've received two doses of Covishield will receive Covishield," VK Paul, member, Niti Aayog, said.
Private hospitals that function as Covid-19 vaccination centres can vaccinate their staff (doctors, paramedics etc) at the hospital itself, Union Health Secretary Rajesh Bhushan said in a letter to states and union territories on Thursday.
"The administration of precaution dose to all eligible HCWS and FLWS of armed forces, special forces under the Ministry of Home Affairs and the Cabinet Secretariat may also be facilitated as was done during their primary two-dose vaccination," he added.