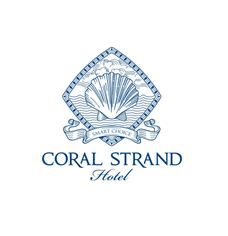 Mahé, Seychelles, 19th March 2013 – The prejudice that the Seychelles are too expensive is now passé. The islands do not only offer expensive, luxury hotels, but inexpensive options as well. The dream destination can be reached at a dream price with a top beachfront location including premium comfort, full service, pool and restaurants. Couples in love can also enjoy the islands without breaking the bank by staying at the Coral Strand Smart Choice Hotel.
The nearly untouched tropical paradise in Seychelles offers a dreamy backdrop for lovebirds – endless white sand beaches, azure-blue sea, lush tropical nature and a picturesque mountain landscape. Seychelles are also known for their name Islands of Love, with its unique natural park Vallée de Mai, once believed to be the Garden of Eden.
The Seychelles offer the perfect scenery for a vacation for two including long walks on the picture-perfect beach, marvelling at the sunset together or enjoying a dreamy candlelight dinner under the stars. Whether it is a romantic honeymoon, a dream wedding on a secluded beach or a refreshing cocktail, these wishes can be fulfilled at the Coral Strand Smart Choice Hotel on the island of Mahé.
This dream destination is available at a dream price. The Coral Strand Smart Choice Hotel stands out as a completely new hotel concept in Seychelles – premium comfort at an affordable price. Located on the most beautiful piece of beach on Beau Vallon Bay on the island of Mahé, the hotel offers the best value for money in Seychelles. There is hardly another hotel with such beautiful sea and beach views. The 4-star hotel has more than 165 modern and attractively equipped rooms, including 140 standard room, four junior suites and 21 deluxe rooms.
The new room category – Silhouette Junior Suites – are particular favourites for honeymooners as they boast romantic sunsets every evening at no extra charge and are located right above the ocean with breathtaking views.
Wedding couples can also benefit from the year-round wedding service offered by the Coral Strand Smart Choice Hotels. Whether an intimate ceremony on the beach or a grand banquet is desired, the pair's wishes are the focus of the planning. The Coral Strand Smart Choice Hotel also has a special offer for honeymooners – an eight percent discount for the hotel stay and a total of six nights will only cost five. A romantic dinner setup is available for reservations on half board and a fruit basket and champagne is waiting upon arrival.
Please find more information at http://www.coralstrand.com
Coral Strand Smart Choice Hotel – Best Location in Paradise The Coral Strand Smart Choice Hotel is located on the famous Beau Vallon Beach in Seychelles island of Mahé. Altogether, guests can choose from 165 modern and comfortable rooms on five floors in this 3-star plus hotel. What makes the Coral Strand Smart Choice special is the unique location directly on a white sand beach with its breath-taking view onto the Indian Ocean. More information under: http://www.coralstrand.com 
Press contact:
Connected PR
Emily Yuan
Tel: +44 787 269 4239
[email protected]